Simple Smiles by Mack and Hansen Orthodontics is changing the way you think about orthodontics. In as little as 2 visits, you can get the smile you've always wanted-on your terms, using Invisalign clear aligners delivered directly to your door!
HOW DOES IT WORK?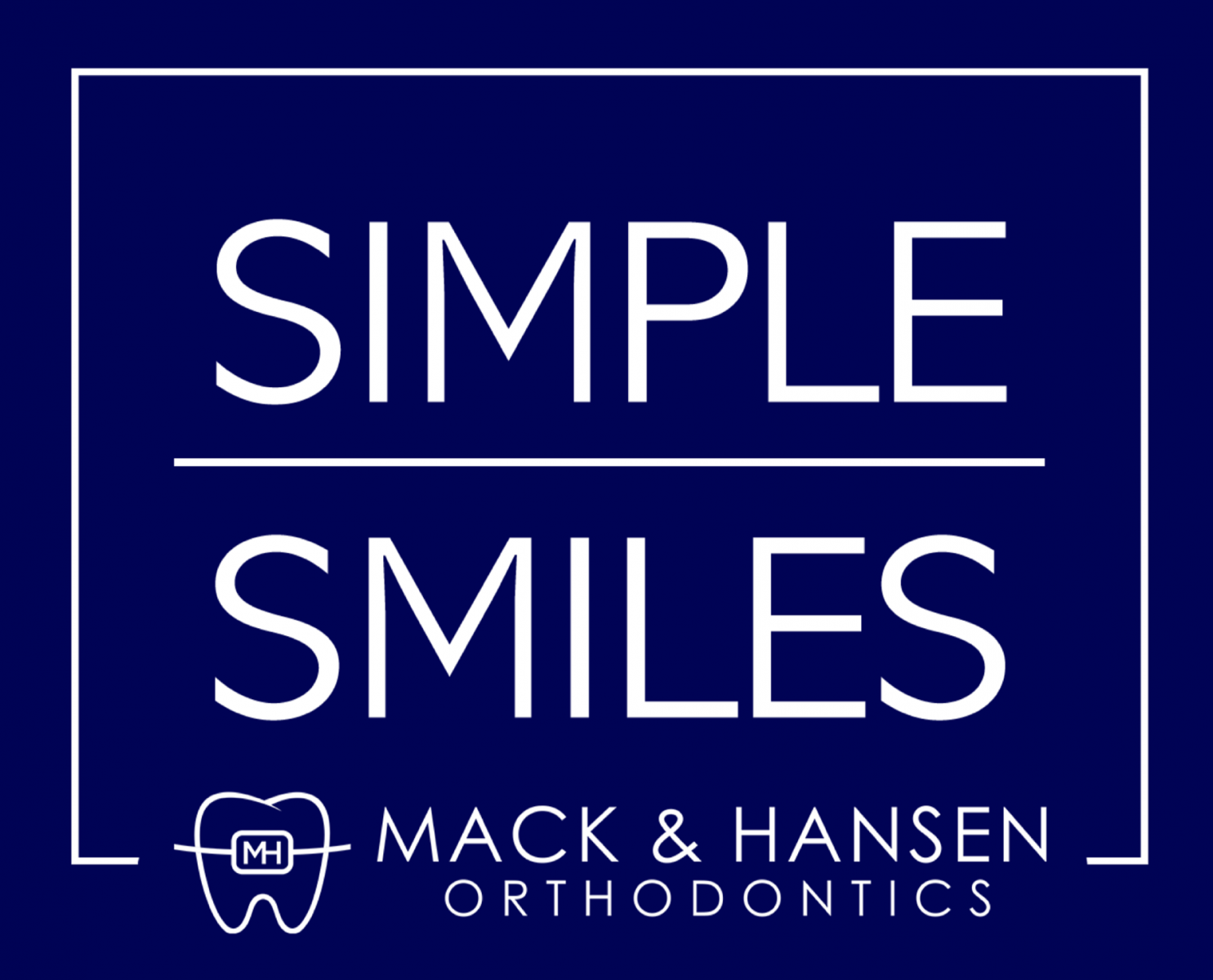 Step 1: Come in for a Free Consultation (30-40 minutes) where we take a set of photos, a pair of x-rays to make sure there are no hidden problems, and you meet with Dr. Mack or Dr. Hansen to let them know your treatment goals. If Simple Smiles is a good fit for you, an MHO Invisalign specialist will scan your teeth using one of our digital scanners (No gooey impressions/molds).
Step 2: Dr. Mack and Dr. Hansen will use that scan to digitally create the smile you've been waiting for. Once your Invisalign clear aligners arrive to our office, we will package them up in your Simple Smiles by MHO welcome kit. You can swing by the office and pick your kit up or we will ship it directly to your doorstep.
Step 3: Once you receive your Invisalign aligners, you simply pop them in starting with set #1. Wear them for 20-22 hours a day for 2 weeks before switching to the next set! You'll have your new smile in no time!
LESS COST. LESS TIME. ALL THE RESULTS FROM THE ORTHODONTISTS YOU TRUST.
HOW MUCH DOES IT COST?
Since your trays are being shipped to you and there is no need for in-office visits at our Longview location, we are happy to offer this treatment option at nearly half the cost of our traditional Invisalign treatment. As always, we have a variety of payment options for your Simple Smiles by MHO treatment to help fit any budget:
Simple Smiles treatment is only $2,680 when you pay in full.
Don't want to part ways with the whole $2,680 now? Do our half and half option, and split your treatment into 2 equal payments of $1380.
Spread it out over your treatment and put $380 down and make 15 monthly payments of $174. Our Treatment Concierge will go over the financing options and insurance benefits at your initial visit.
WILL MY INSURANCE COVER PART OF MY SIMPLE SMILE TREATMENT?
Yes – if you have an orthodontic benefit with your dental insurance then that benefit can be applied to your Simple Smiles treatment. Our benefit specialists will be able to verify if you have any orthodontic coverage and how much it is so please provide us with that information when scheduling your Free Consult.
CAN I PAY WITH MY HSA/FSA?
Yes – if your insurance plan has a pre-tax health savings option, such as a Health Savings Account (HSA) or Flexible Spending Account (FSA), you can use those funds for your Simple Smiles treatment.
WHAT ABOUT CARE CREDIT?
Yes – You can use CareCredit too! The CareCredit healthcare credit card is easy to apply for and is a great way to pay for your Simple Smiles treatment up front. Then you make easy monthly payments to CareCredit to take care of the balance.
FAQs
AM I A CANDIDATE FOR SIMPLE SMILES BY MHO?
Simple Smiles works best for mild cases or for people who had braces before and stopped wearing their retainers. Because SIMPLE smiles is designed for minor fixes and simpler tooth movements, not every patient will be a candidate. We will let you know at your Free Consult if your goals can be accomplished with Simple Smiles.
WHAT'S THE DIFFERENCE BETWEEN SIMPLE SMILES AND TRADITIONAL TREATMENT?
Simple Smiles is a low-maintenance, easy approach to a straighter smile. It provides you the most flexibility possible while still achieving amazing results.
Typical Simple Smiles by MHO cases are on average only 6-12 months long and no attachments or tooth reshaping is involved. Because of this, it is the ideal option for those looking to make minor adjustments to achieve the perfect smile. Since Simple Smiles is designed for minor fixes and simpler tooth movements, not every patient will be a candidate.
Traditional treatment is for bigger transformations that require more attention and sometimes longer treatment plans with more frequent office visits. Traditional treatment will frequently involve attachments and tooth reshaping to give the optimal result. In certain situations, however, traditional treatment can be as short as a Simple Smiles case (6-12 months) but may require attachments or tooth reshaping. The investment in traditional treatment is customized based on your specific goals and desires and can be discussed at your Free Consult.
DO I HAVE TO COME IN FOR AN APPOINTMENT?
Yes. You will be seen in our office by our doctors on 2 or 3 occasions: once to get started, once for a progress scan (if needed), and once for your final evaluation.
WHY SHOULD I CHOOSE SIMPLE SMILES BY MHO?
By choosing the Simple Smiles method to achieve a healthier, straighter smile, you can be confident that you'll experience the highest-quality orthodontic care from the most experienced Invisalign® providers in East Texas. On top of that, we use Invisalign's market-leading brand of clear aligners to give you the most comfortable, safe, and predictable treatment result.
HOW LONG WILL IT TAKE TO RECEIVE MY ALIGNERS?
Once your digital scan is processed, Dr. Mack and Dr. Hansen build an individualized plan for you. A week or two later, our Simple Smile Concierge will send you a preview video of your new smile showing how your smile will transform. Once you give us the "Two Thumbs Up" on your plan, we will get your aligners into production.
DO I GET RETAINERS AFTER MY TREATMENT?
Absolutely! When you come in for your final evaluation we will get you a set of clear retainers to be worn nightly. These are included in your Simple Smiles treatment fee.
CAN I WHITEN MY TEETH DURING TREATMENT?
Of course! Let us know at your Free Consult that you would like to whiten your teeth during treatment, and we can include some MHO whitening gel in your welcome kit.
WHAT IF I HAVE A PROBLEM?
Just because you're not visiting our office as frequently as other Mack and Hansen Orthodontics patients doesn't mean you should miss out on our exceptional customer service. Our team will be available to help you throughout your treatment with any questions or concerns you might have. You can call or text us at 903-212-7737. Also, if your goals with treatment change and you want to switch to a traditional, in office treatment, any fees you paid will be credited towards your in office treatment fee.
WHAT DO I NEED TO DO TO GET STARTED?
You can give us a call or text at 903-212-7737 or visit us online at https://www.etxortho.com/request-a-complimentary-consult to schedule a complimentary consultation. Our scheduling concierges will work with your schedule and reserve a time for you to come in, meet with our treatment concierge and be evaluated by our doctors.
READY TO START YOUR SMILE TRANSFORMATION?