Longview Orthodontist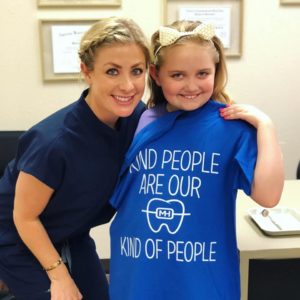 If you are looking for an orthodontist in Longview, then we have some great news!! Mack and Hansen Orthodontics is now open Monday though Friday here in Longview Texas!!
We know that despite school being out of session, summer can still be a busy time for families here across East Texas (Longview, Gilmer, Marshall, Kilgore, Carthage, Henderson, and Mount Pleasant).
Being that we are open Monday through Friday, summer is always a great time to get in for one of our free orthodontic consultations!! Even though school is out, we still offer late "after school" and "after work" appointments for those of you who have a hard time getting in to see us.
IF you would like to set up a complimentary orthodontic consultation for you or your child, please do not hesitate to give us a call at 903-212-7737. You can also request a visit online at https://www.etxortho.com/request-a-complimentary-consult
We treat children, teens, and adults of all ages and start seeing children as early as age 7 for orthodontic evaluations. At those evaluations we will look at more than just the teeth, but the jaws as well. We check to see if your child has any crossbite, or underbites that may need to be corrected while the jaws are still growing.
Summer is also a great time for cook outs and barbeques. If you are already in braces or invisalign and are cooking out with family and friends, remember to use some caution when eating corn on the cob! And remember to not place your invisalign trays or retainers in a napkin because they will end up being thrown out and forgotten about!
These are just some friendly tips from your East Texas neighborhood orthodontist!!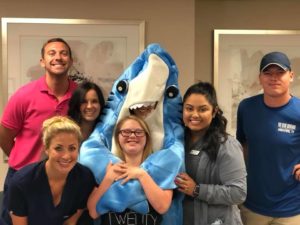 We would be happy to help answer any questions you may have about orthodontic treatment. If you would like to discover how Dr. Spencer Mack and Dr. Andrew Hansen can help you get the smile you have always wanted with metal braces, clear braces, or invisalign please contact us and request a free consultation to learn more about our affordable braces and invisalign clear aligners. We're conveniently located in Longview, TX right by Longview Regional Hospital and are just a quick drive from Kilgore, Marshall, Carthage, Henderson, Mount Pleasant, and Gilmer.