Have you ever wondered if braces today are the same as they used to be back in the day?
Well, the answer is that while braces are still the most common way orthodontists straighten teeth and align bites, the styles and shapes of braces have come a long way! Check out the different styles that Dr. Mack and Dr. Hansen use in our Longview orthodontic office.
Modern Metal Braces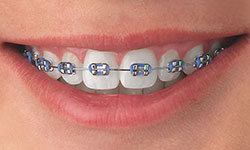 Our modern metal braces are the most common type of braces we use and are more comfortable today than ever before. Made of high-grade stainless steel, our metal braces straighten your teeth using metal brackets and archwires. As with all our types of braces, you have the option of adding colored elastics (rubber bands) for a more unique and colorful smile.
Clear (Ceramic) Braces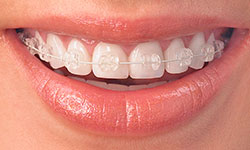 Our ceramic braces are made of clear materials and are therefore less visible on your teeth than metal braces. All of our patients who choose this option absolutely LOVE these braces, especially adults and older teenagers because they are so much less visible. Of course you can still choose color elastics to use on these clear braces which looks really neat!
Invisalign (Clear Aligners)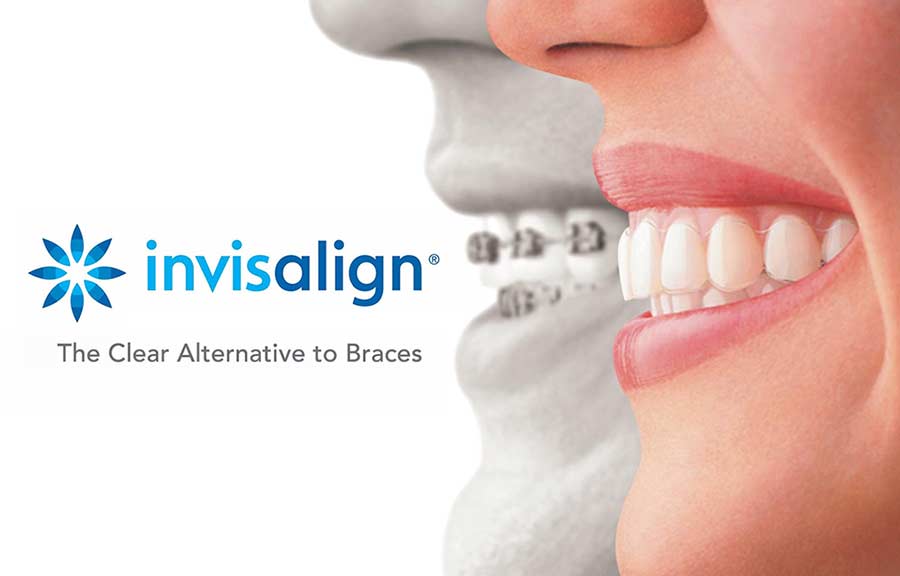 Clear aligners such as Invisalign are a series of invisible, removable, and comfortable trays that straighten your teeth like braces. Not only are the aligners invisible, they are removable, so you can eat and drink what you want while in treatment, plus brushing and flossing are less of a hassle. The aligners are comfortable and have no metal to cause mouth abrasions during treatment. We treat more teens and adults with invisalign than any other provider in East Texas so you can feel confident you will achieving the results you desire with this type of treatment.
Iconix Gold Braces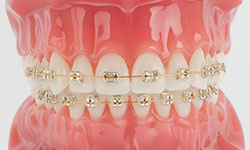 A unique blend of sophistication and modern esthetics, the the Iconix gold braces are a champagne colored bracket that truly offers the best of both worlds - the durability of stainless steel and the aesthetics of "white" gold. These braces provide a unique blend of functionality and style that are rare to find.