Check out some of the common orthodontic issues we treat!
All of these below are actual MHO Patients:
Crowding of the teeth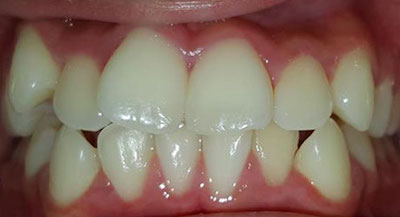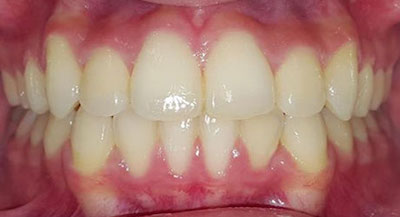 This patient was 14 years old when he first came to us from Mount Pleasant. We were able to transform his smile with Invisalign in 15 months!
---
Open bite - Front teeth don't touch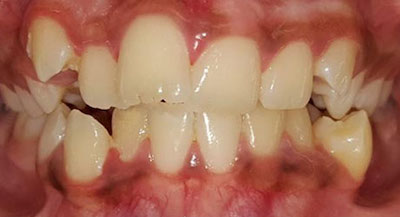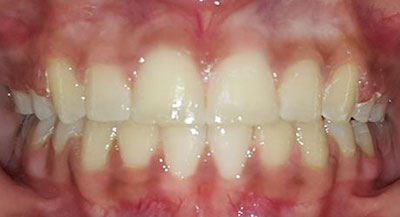 This young lady and her sister both came to us with severe crowding and open bites. She did a great job wearing her rubber bands which helped us get such a beautiful result in 24 months.
---
Deep overbite - Lower front teeth bite into palate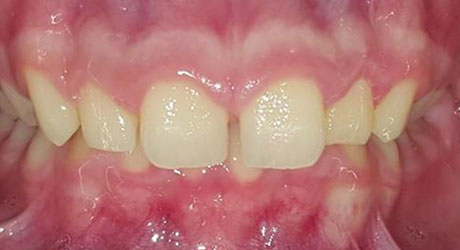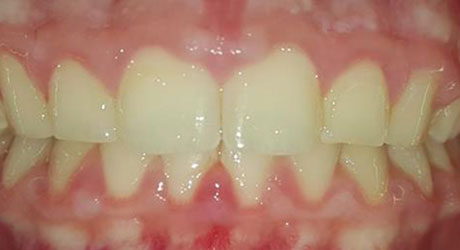 This adult patient, age 25, required braces and jaw surgery to correct his severe overbite, with treatment taking two years. His problem could have been corrected without surgery if he had been treated before he was a teenager.
---
Missing lateral incisors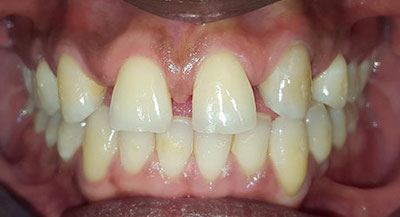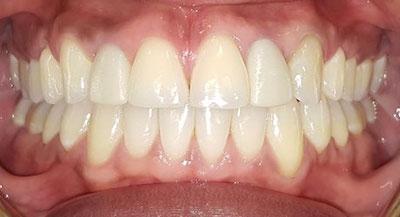 This patient was born without his lateral incisors. Having gaps due to those missing teeth was something that always bothered him. He had adult braces and we aligned his teeth and bite to create space for him to have dental implants. We are so happy for him!
---
Underbite - Lower front teeth in front of upper teeth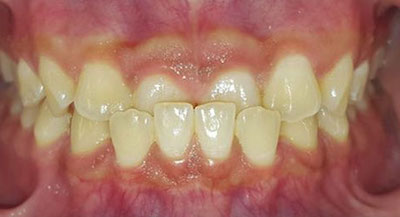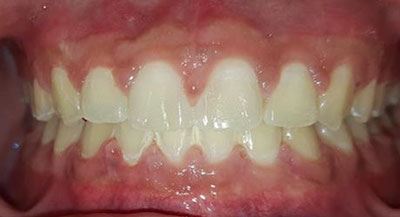 This 19 year old college student came to us with a significant underbite. With rubber bands and clear braces we were able to get him smiling and treated in just 18 months!
---
Spacing of teeth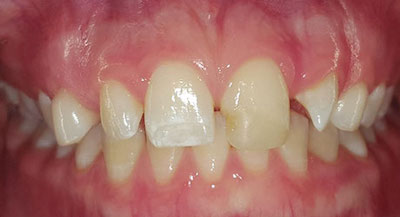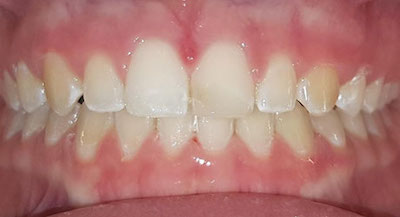 This young lady from Longview came to us with gaps and spacing all around. In 21 months we were able to get all her teeth into position and those gaps closed up.
---
Overjet - Protruding front teeth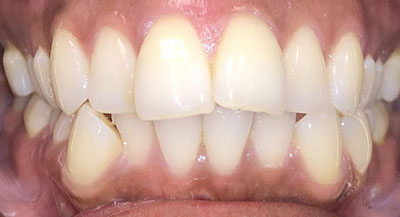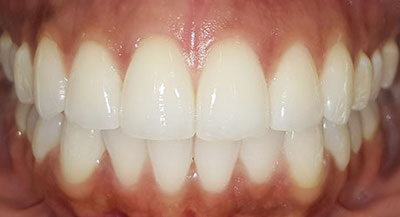 This teacher came to us from Henderson because she didn't like the appearance of her teeth sticking out. Using adult braces, we broadened and widened her smile and used rubber bands and selective polishing to get this beautiful result.
---
Phase-One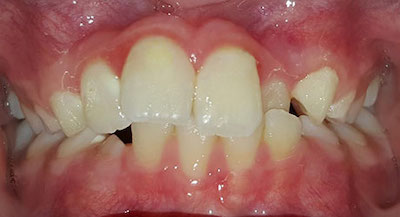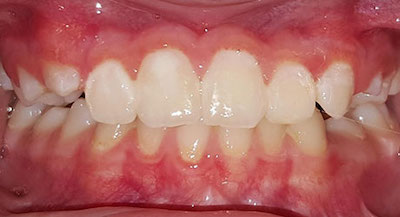 This patient's parents were concerned about both esthetics and the health of the erupting permanent teeth when they brought her to see us at age eight. The upper front teeth were crowded and she had an incisor in cross bite. After 8 months of Phase-One / Early Braces Treatment with an expander and partial braces, not only was her smile improved, but she also now had room for all of her adult teeth to erupt.
---