Dr. Mack and Dr. Hansen believe that orthodontic treatment should not put a strain on your wallet. In addition to our overall affordable treatment options, we also offer the lowest down payments, no-interest financing, and monthly payment plans for everyone, whether you have insurance or not. In fact, we even let YOU set your monthly payment!
For those who do have insurance, we are an in-network provider with almost all plans, which is unique among providers in East Texas.
We also offer sibling and parent discounts, as well as a fantastic refer-a-friend program.
With our FREE Smile Consultation, you can discover the reasons why we're the smartest choice for your best smile.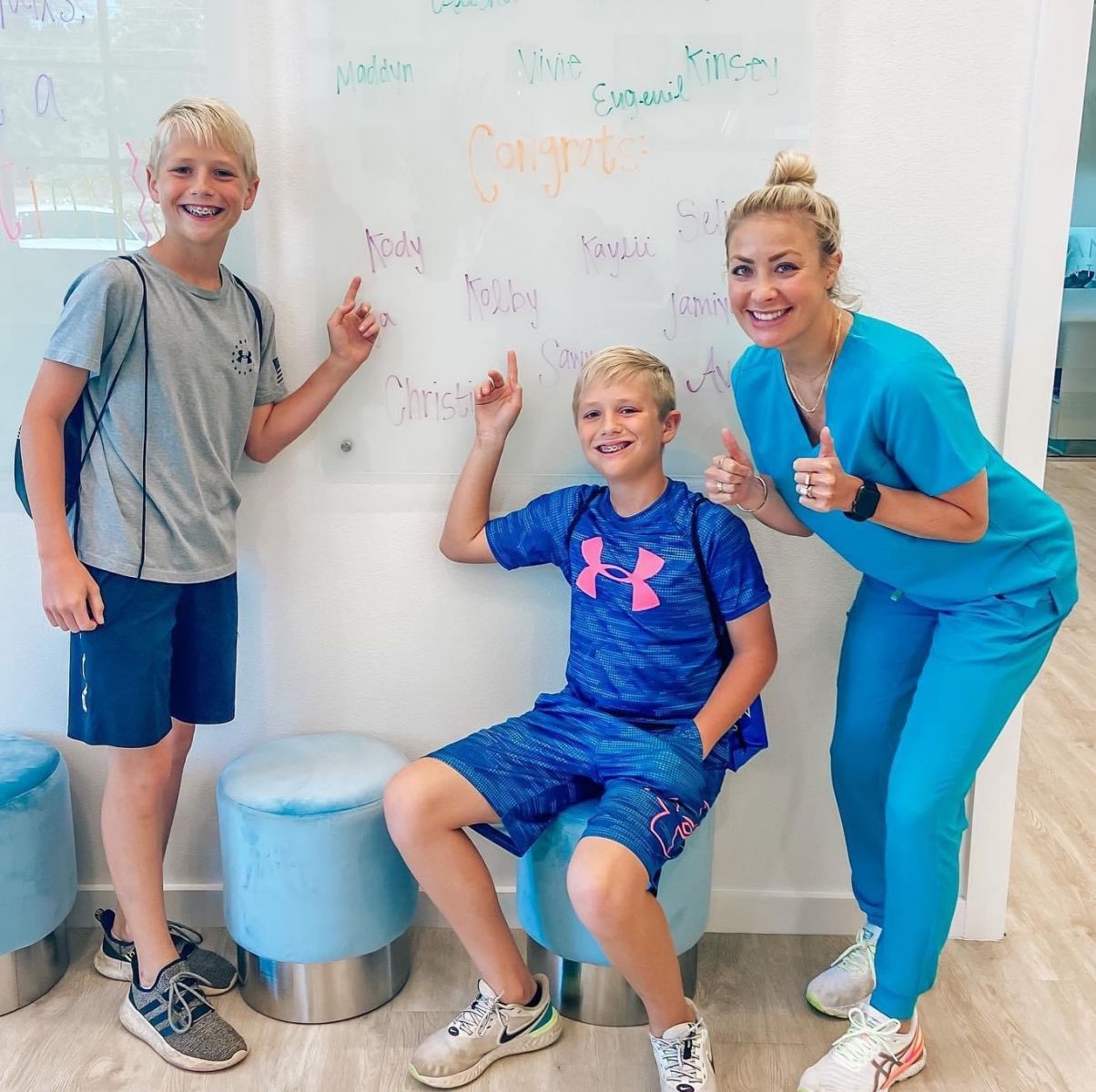 As a Diamond Invisalign Provider, we treat more children, teens, and adults with Invisalign than anywhere else in East Texas. Because of this, we are able to make Invisalign treatment just as affordable or even more affordable than braces.
Our team's extensive knowledge and understanding of Invisalign clear aligner treatment also allows us to treat even the most difficult cases efficiently and effectively, allowing you to be confident about the results you will obtain. We can even treat some patients in as few as two visits!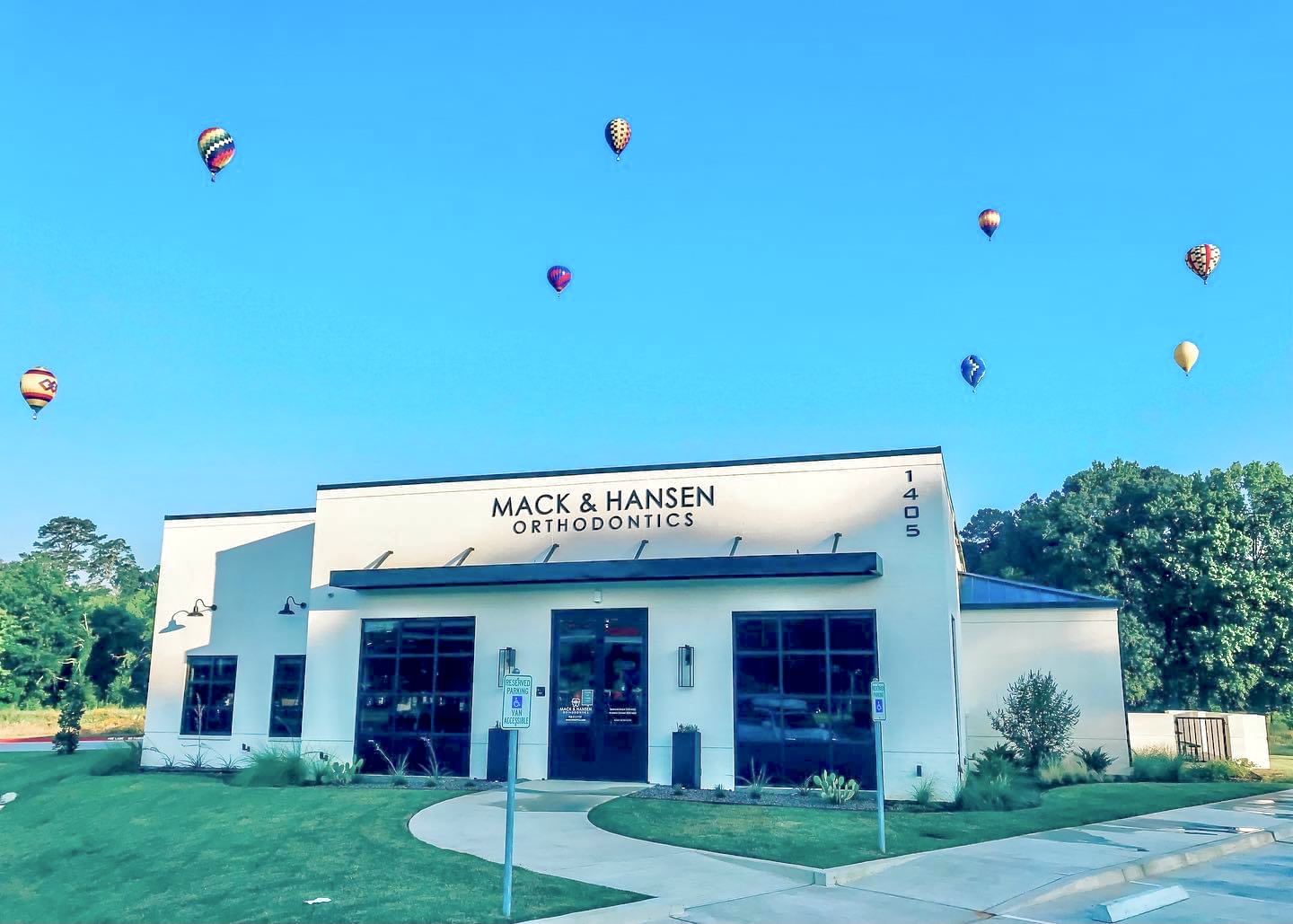 From the minute you walk into our brand-new, state-of-the-art, Mack & Hansen Orthodontics office, we want you to feel at home. You will always be greeted with a warm welcome from a smiling face, and have a comfortable space to sit and relax prior to and during the appointment.
We incorporate technology in every aspect of treatment to give you the most convenient and comfortable orthodontic experience. We are an entirely digital office with multiple 3D smile scanners and 3D printing to ensure you never have to wait for a smile scan, whether it is for Invisalign, an expander/spacer, retainers, bleaching trays, or anything else you may need. You will never need to take a gooey mold of your mouth at Mack & Hansen Orthodontics.
We strive to go above and beyond to give you the most personalized and hands-on attention you deserve from your orthodontist. We offer a number of private treatment rooms for those who desire a more intimate treatment experience and a separate lobby for our adult patients.
We also have an incredible orthodontic team at Mack and Hansen Orthodontics, and the team members are here to serve our patients. They are ready and willing to answer any questions you have, and they strive to make your experience better each and every time you visit our office. Our team is all about having fun and enjoying what they do on a daily basis.
Mack & Hansen Orthodontics is known for being family oriented and for putting our patients first. We know you are busy and strive to make treatment as convenient as possible for your schedule. We have some patients who come from more than an hour away for treatment, so our appointments start as early as 7:40 a.m., and we are open after school and work to ensure there are plenty of convenient appointments.
Our Longview orthodontist office is also open on Fridays as well, because there is nothing like starting your weekend with a fresh set of colors on your braces!
The People Have Spoken
We are very thankful for our wonderful patients who have taken the time to review us on Facebook and Google. We currently have more than 500 5-Star reviews on Google, which can be seen here.
Our Longview orthodontic office is also the winner of the Longview News-Journal's Best Orthodontist and Best Orthodontic Office in East Texas four years in a row.
Our Dr. Mack was also recently voted as the winner in the dental category in the ETX View Magazine's 40 under 40.
Discover the reasons why we're the smartest choice for your best smile, and reserve your FREE Smile Consultation today. You can call or text our Longview orthodontist office at 903-212-7737.