We recognize that all our patients are unique and deserve to receive orthodontic care that reflects their individual needs. From the minute a patient walks in our doors, we want them to feel at home. Our talented team is committed to working with you and your family to create a comfortable, stress-free, and rewarding orthodontic experience every time you stop in for a visit.
We are pleased to welcome you and your family, and we look forward to working with you.
---

Brittany
Office Manager
Every Batman needs a Robin, right? As a practice manager, my success is measured by the practice as a whole. I'm overseeing the intricate systems and details that make MHO a fun, energetic, and gratifying experience! I live for the adrenaline rush of a challenge and anything considered problem-solving! I began my career in the dental field at the age of 18 and found my LOVE for orthodontics over 7 years ago. It's my mission to make sure we uphold "The MHO Mission" and continue growing the rapport we've built with our amazing community!
I'm a 2007 graduate of Pine Tree High School and spent many Friday nights cheering on the pirates. I have a long-time love for baseball and the Texas Rangers. 2011 will forever haunt me!
My husband and I joined the wicked side and welcomed our twins, Maisyn Grace & Maddix in 2017. We now spend our Friday nights playing ball in the house and painting nails. I'm living my best life and hope to be another positive part of the MHO Family!

Makenzi
Smile Journey Guide (Treatment Concierge)
I am so thankful & EXCITED to be a part of the Mack and Hansen Orthodontics team! I was hired on 6 short months after we opened & I don't ever plan on leaving!! I have worked in the orthodontics field for over 7 years! Although I have worked in many positions throughout the orthodontic office, I love getting to be the one to introduce you to our practice & our team at your first visit with us! I enjoy getting to be a part of each patient's journey to a beautiful smile. It is truly one of the most rewarding jobs! It doesn't hurt that we also happen to have the best Doctors in town (not only treating you, but they are amazing to work for as well), they are always going above & beyond for anyone & everything. It is super rare these days to truly love what you do & who you work with! We are all one big family at MHO! I was born and raised in Longview, after graduating high school from Hallsville (Go Bobcats!), I went straight into Dental Assisting School, I knew Orthodontics was the field I was meant to be in!

When I'm not at our wonderful office I enjoy spending time with our closest family & friends. I am lucky to do life with my husband Alex (who also happens to be my highschool sweetheart), along with 2 precious dogs Addie & Bella. We are adopting our sweet baby girl Reese Lanelle in July & we are thrilled to finally be growing our family! We are so glad you are choosing us to be apart of your orthodontic journey & I know you will love your time with us during treatment! I can't wait to meet you & your family!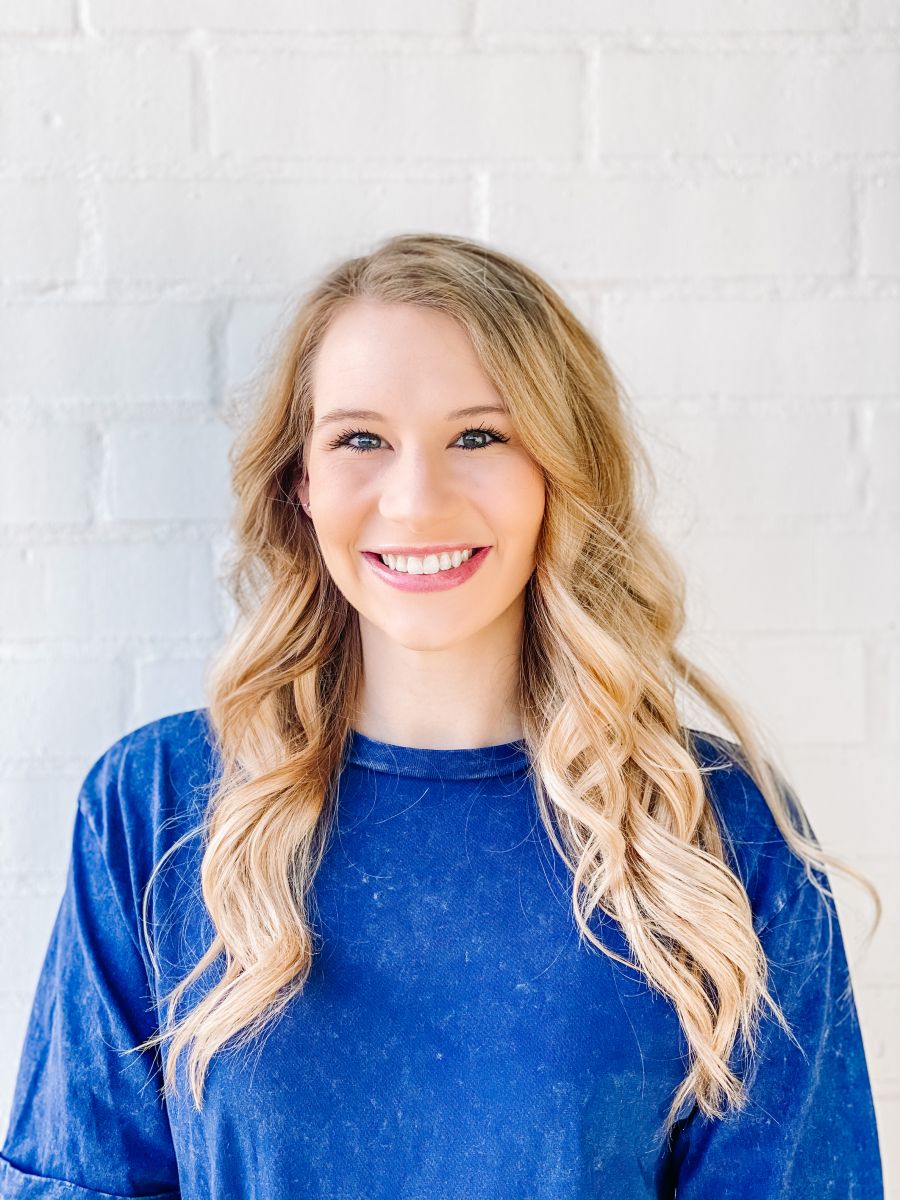 Emily
Financial & Insurance Concierge
I am so thankful and excited to be a part of the MHO family!! I started my dental career working at a general dental office and have transitioned to working in orthodontics. I am so glad that I made that change! I enjoyed my previous role as the Scheduling Concierge here at MHO and have since transitioned over to the MHO Financial Concierge. I look forward to speaking to you regarding patient accounts and insurance.
I am super excited to announce that I have welcomed my handsome little boy, Brody, in April. I am thrilled to start this new journey as a mom with all of my other MHO mommies, and can't wait to watch our littles grow up so close in age! We are all truly blessed to work for the BEST Orthodontists in town!
I look forward to making everyone's experience here at MHO an unforgettable one!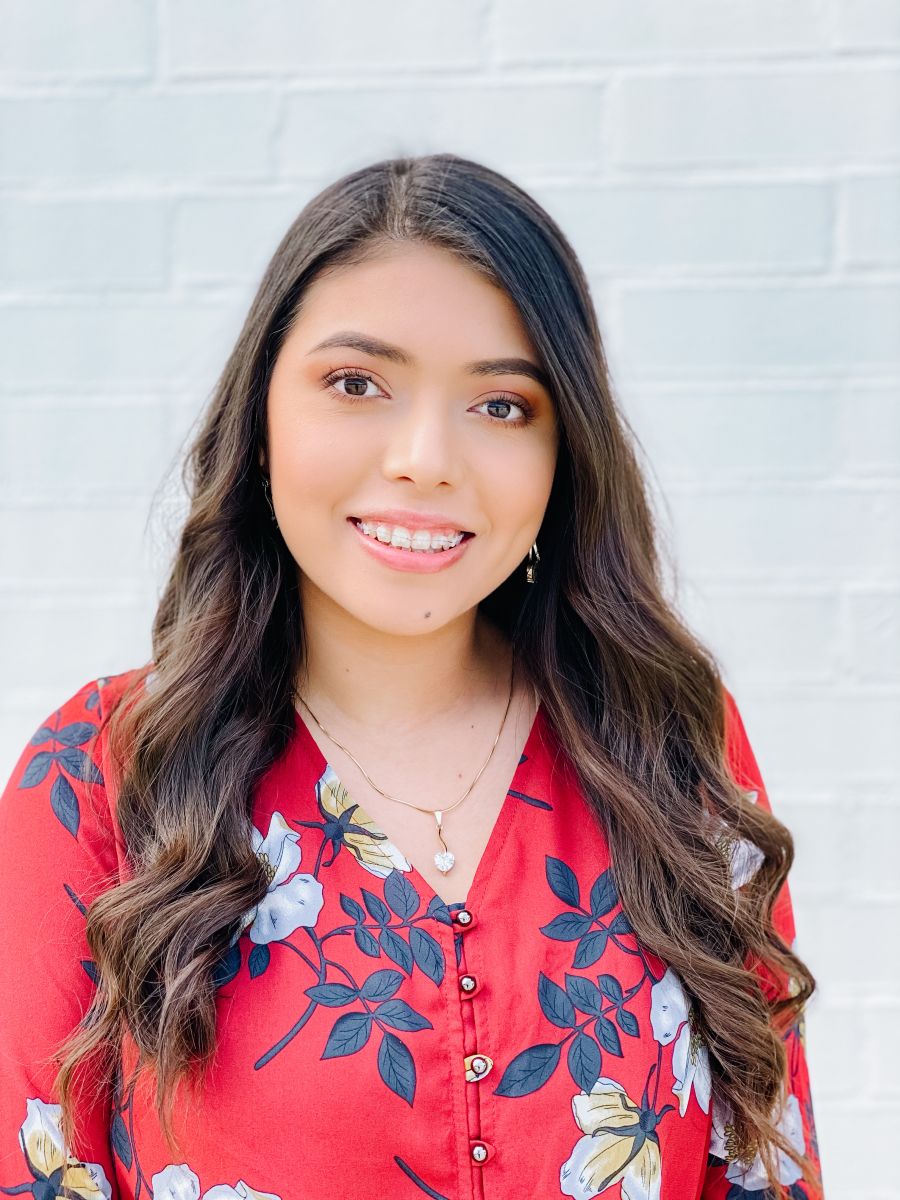 Gabby
Director of First Impressions (Scheduling Concierge)
I am so grateful to be a part of the MHO team and to share my days with such incredible and sweet people! I am an ETBU alumni from Marshall, Texas, graduate of 2019.
I married the love of my life in June of 2018 and welcomed our first baby boy in 2020. I don't get much free time with a baby and a very spoiled Maltese, but when I do, I enjoy shopping, dancing, watching movies, and gathering with my family and friends. You will most likely speak to me when you call our office to schedule your appointment and I'm more than happy to help you with any questions or concerns. I can't wait to meet you as you start your orthodontic journey!!
Taylor
Public Relations
I am so excited to join the Mack & Hansen Orthodontics Family! I am brand new to East Texas and feel very blessed to have joined this incredible team. I grew up in a small town in South Texas on the Gulf of Mexico. I love fishing (especially deep sea fishing), making music, working out, spending time with my friends and family, my boyfriend Ben, and my sweet Aussie pup, Bentley. I am also a proud 2016 Texas A&M University graduate (Whoop!). After graduation, I moved to Nashville, TN. where I spent the last 4 years pursuing my music career. I am so excited for the release of my full-length album this year!
I am the Director of Public Relations here at MHO, and I absolutely love that I can weave my creative skills into my professional work. I truly enjoy creating social media content, meeting our awesome patients, helping with sponsorships for local schools and teams, as well as collaborating with local dental offices. I am proud to be one of the newest additions to this high-energy team, and learning about this wonderful community that I now call home!
Celene
Smile Engineering Team (Orthodontic Assistant)
I could not be more excited to be a part of the Mack & Hansen Orthodontics team.
Bringing with me 6 years of dental experience, with orthodontics included in that! You will see me when you come in for regular adjustments.
When I am not at work you will likely see me at the gym or spending time with my family, boyfriend, and friends! A few of my favorite things are Coffee, any kind of hot sauce, traveling to any beach at any time of the year and of course, a girl can never have too many shoes! I have always had a love for orthodontics and cannot wait to be a part of your journey!

Katelyn
Smile Engineering Team (Orthodontic Assistant)
I am so excited to be apart of the MHO family! I started my orthodontic career right after graduation from Tyler Dental Assistant School, I actually was blessed to shadow here while I was in school and got hired on shortly afterwards. Being able to watch our patients flourish while in treatment and become more confident in themselves is on thing that brings me great joy.
Outside of the our awesome office I enjoy eating while enjoying the company of my family and friends! We attend East Mountain Baptist Church where I work in their nursery and enjoy worshiping with close friends who have become family. I also enjoy watching movies, fishing as much as I can with my boyfriend of 2 years Coleson. I look forward to meeting you at your next appointment!

Clareth
Smile Engineering Team (Orthodontic Assistant & Dental Hygienist)
I graduated from Tyler Junior College with an AAS degree in Dental Hygiene in 2015. Orthodontics was just the change I was looking for, and what better team to join than the Mack & Hansen Dream Team! I will likely get to be the team member that sees you the day you finish your journey with us. Seeing patients' gorgeous smiles after treatment is definitely rewarding! I also have patients come to see me for their regular adjustments.
I got married in June 2017 and in December of 2019, we welcomed our fraternal set of twin boys- Jax and Santiago. We are expecting another bundle of joy in August 2021! Another MHO baby to join the crew! When I'm not taking care of the boys, I am either grabbing a coffee with my friends or simply just hanging out in the living room watching Netflix with my husband, Jose.
I am so excited to be here, and look forward to seeing your smiling face!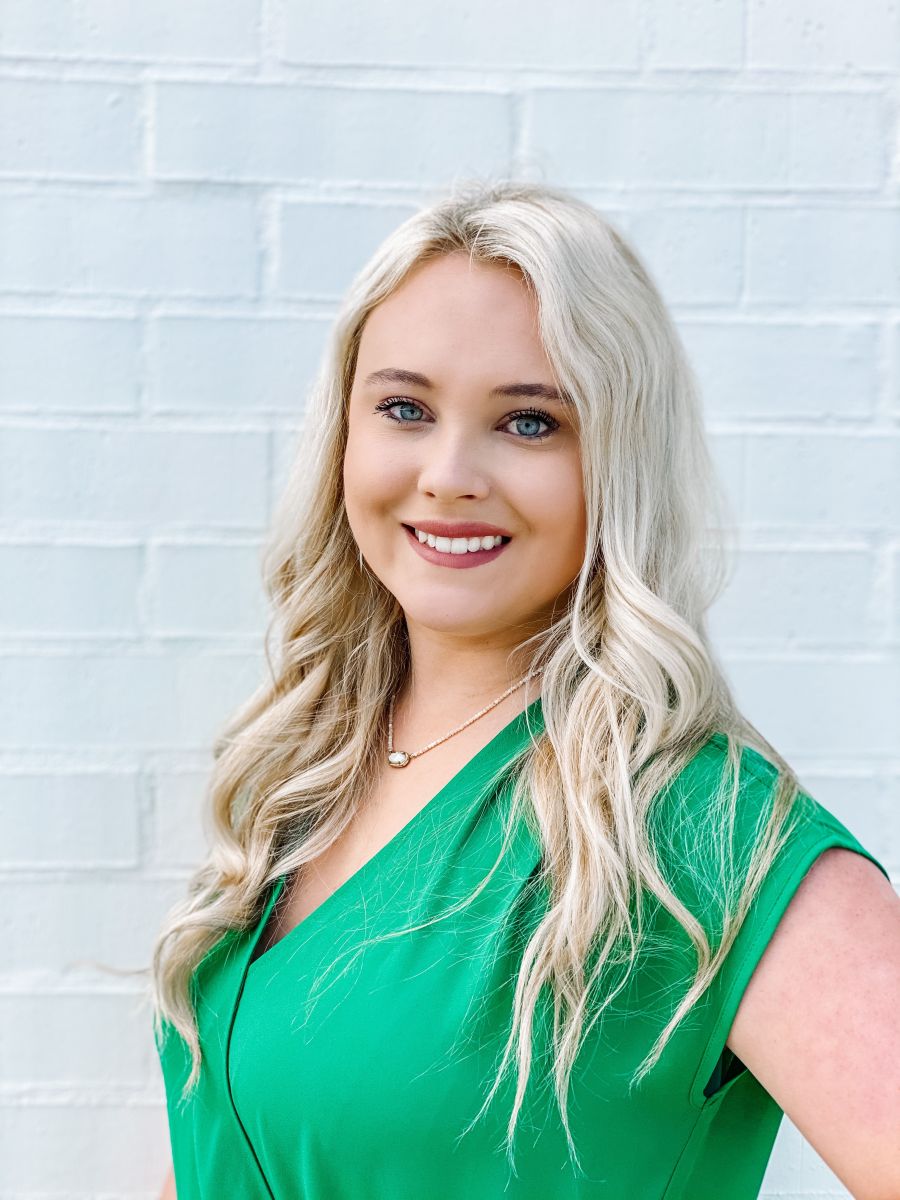 Haylee
Smile Engineering Team (Orthodontic Assistant)
I was born and raised in Longview Texas and graduated from Longview High School. A couple of years after graduating and going to college I decided I wanted to pursue my dental assisting career. I have been part of the MHO team for 2 years now.
In my free time, I love going fishing, riding four wheelers, being outdoors, and spending time & making memories with my boyfriend & our two fur babies Baylee and Beau, Friends and family. I love being a part of the Mack and Hansen Orthodontics team & I can't wait to watch your smile transform with us!
Laikyn
Smile Engineering Team (Orthodontic Assistant)
I am so excited to be a part of this journey here at Mack & Hansen Orthodontics! Orthodontics has been my top career choice from the very beginning. While attending Dental Assisting School, I had the opportunity to observe at MHO. This opportunity led me to score my dream job, surrounded by such wonderful people.
Outside of work, you can find me shopping at the local TJ Maxx and often eating Chipotle. I love spending time with friends and family. I recently got engaged to my handsome Fiance of almost 5 years! I am very thankful for the love from my supportive family. I can't wait to meet you & watch your smile transform! Welcome to the MHO Family!!
Rebecca
Smile Engineering Team (Orthodontic Assistant)
Hi, my name is Becca. I joined The Mack & Hansen team as a dental assistant in December of 2020. I am excited to be a part of this awesome team. I have been a dental assistant for 9 years!
I married my high school sweetheart on December 10, 2015. We have 3 beautiful boys that keep us very active. When I am not busy with my boys or at work I'm likely hanging out on my couch with my husband watching a movie.