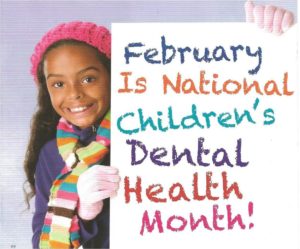 In 2002, the first Give Kids A Smile (GKAS) event was held in St. Louis where free dental care was delivered to nearly 400 children.
The American Dental Association recognized these efforts for their ability to raise awareness for oral health across the country. In 2003, with help from sponsors and of course the American Dental Association, Give Kids A Smile became a nationwide program.
Since it's inception in 2003, nearly 6 million children have received dental care from more than half a million dentists and dental volunteers. The program is now designed to address the dental health crisis in three main areas: 1. Provide immediate dental care to people suffering from active, untreated dental disease; 2. Grow the public/private safety net; and lastly, increase dental education and dental disease prevention in communities.
Here in Longview as well as in Kilgore, Marshall, Henderson, and across all of East Texas you will find a number of community programs taking place during the month of February. These will either be in association with Give Kids A Smile or National Children's Dental Health Month. Some of these events may be taking place at local schools while others will be at local dentist offices so be sure to keep an eye out for any events around your city!
If you have any additional questions about Mack and Hansen Orthodontics or want to discover how Dr. Spencer Mack and Dr. Andrew Hansen can help you gain straighter teeth and a healthier smile with braces or Invisalign please contact us today! You can also visit www.etxortho.com to learn more about our orthodontists or dental braces,. We're conveniently located in Longview, TX right by Longview Regional Hospital and are just a quick drive from Marshall, Carthage, Henderson, Kilgore, and Gilmer.