Affordable Orthodontist in Mount Pleasant TX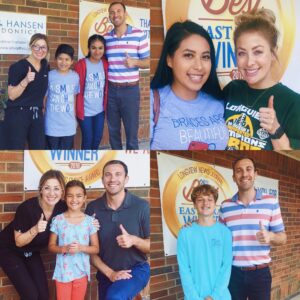 Have you been looking for an affordable orthodontist in Mount Pleasant TX or an orthodontist near Mount Pleasant Texas? Well look no further! Here at Mack and Hansen Orthodontics, we serve all of East Texas. We are your In-Network Orthodontic Provider for both braces and invisalign. We treat children, teenagers, and adults of all ages too.
Don't have insurance? No worries! We are committed to making the investment in orthodontic treatment an affordable one for you and your family. We offer low down payments and monthly payment plans with 0% financing.
Only interested in fixing that "one" tooth or just closing that gap? Be sure to ask about our NEW Limited treatment options for correcting those simple issues.
Don't like impressions? We offer impression-less treatment using our digital intra-oral scanner.
We also understand your schedule is busy. That's why we are open after school and until 6 PM on Tuesday's and Thursday's. We are also the only orthodontic office open on Friday's.
We are committed to serving you. If you would like to reserve a FREE consultation, please submit a Free Consultation request HERE. You can also call or text us directly at 903-212-7737, and one of our wonderful scheduling concierges will reach out and get you all set up.
Directions from Mount Pleasant TX:
Coming from Mount Pleasant? Simply begin by heading south on TX-49 E and US-259 S for 54 miles on to 4th Street in Longview. Then take a right onto Medical Circle and you will find us on the right at 801 Medical Circle.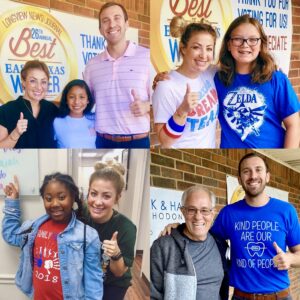 If you have any additional questions about Mack and Hansen Orthodontics or want to discover how Dr. Spencer Mack and Dr. Andrew Hansen can help you gain straighter teeth and a healthier smile with braces or Invisalign please contact us today! You can also visit www.etxortho.com to learn more about our orthodontists and request a complimentary consult, or you can call us at 903-212-7737. We're conveniently located in Longview, TX and are just a quick drive from Mount Pleasant, Marshall, Carthage, Henderson, Kilgore, and Gilmer.