If you are looking for an affordable orthodontist in Marshall, Texas or close to Marshall, TX we are here for you. We are open 5 days a week from Monday through Friday here in Longview Texas and have a number of patients who come to us for orthodontic treatment (both braces and invisalign) from Marshall, Elysian Fields, and even Waskom and Shreveport/Bossier City.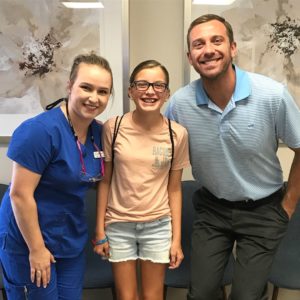 If you are interested in coming in for a free orthodontic evaluation/consultation, we would love to see you. At your first visit, we will take a series of dental photographs and diagnostic x-rays. Then Dr. Mack or Dr. Hansen will do an exam to see what exactly is going on with your teeth, jaws, and your bite. After the oral/dental exam, Dr. Mack or Dr. Hansen will sit down with you and go over what exactly your orthodontic treatment needs are and how we can go about taking care of you and your concerns.
If you are coming to us for an orthodontic visit from the Marshall, TX area, you can get to us here in Longview by either taking US-80 or I-20. Once you are in Longview, merge onto TX-281 N/E Loop 281 and then turn left onto Hollybrook Dr, followed by a right onto N Fourth St. After turning onto N Fourth St take a left onto Medical Cir and we will be on your right. If you are having trouble finding out office, you can enter our name (Mack and Hansen Orthodontics) into your phone's Apple Maps or Google Maps App and it should take you right to our front door here in Longview.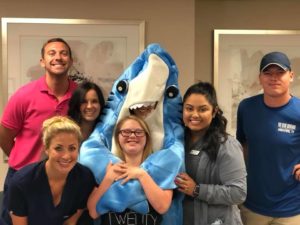 If you have any additional questions about Mack and Hansen Orthodontics or want to discover how Dr. Spencer Mack and Dr. Andrew Hansen can help you gain straighter teeth and a healthier smile with braces or Invisalign please contact us today! You can also visit www.etxortho.com to learn more about our affordable braces and invisalign clear aligners. We're conveniently located in Longview, TX right by Longview Regional Hospital and are just a quick drive from Marshall, Carthage, Henderson, Mount Pleasant, and Gilmer.