Mack and Hansen Orthodontics is in network with most dental insurances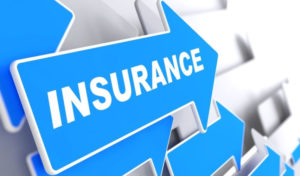 If you are looking for an orthodontist that is in network with your dental or orthodontic insurance, then look no further! Here at Mack and Hansen Orthodontics we are your in network orthodontic provider for braces and invisalign. We treat children, teens and adults of all ages too. If you have questions about your orthodontic coverage or insurance, we would be happy to help you understand your insurance coverage.
What does it mean that we are an in-network orthodontist? How much do braces cost?
Well, what that means to you is that you will receive an even greater discount on your orthodontic treatment, whether that is with braces or invisalign. If you have an orthodontic benefit as part of your dental insurance, then that benefit amount will go directly towards treatment. It is what your insurance will pay towards braces or invisalign, which means it is that much less that is out of pocket for orthodontic treatment. Because we are an in-network orthodontic provider you get that additional discount on your orthodontic treatment, meaning there is even less that comes out of pocket for treatment, and that is great news for you!! There is a wide range of orthodontic insurances and depending on the type of insurance you have your orthodontic benefit may be greater than other insurances.
How do I know if I have orthodontic insurance?
When you give us a call for your complimentary consultation and give us your insurance information we reach out to your insurance company and get all the details regarding your orthodontic benefit. We will go over these details with you at your visit, so you know exactly what the out of pocket portion will be for orthodontic treatment.
If you are looking for an in-network orthodontist or orthodontic provider in your area, be sure to reach out to your insurance company.
What if I do not live in Longview, but you are in network with my insurance company?
Whether you are here in Longview, or you are coming to us from Marshall, Kilgore, Gilmer or even Henderson or Mount Pleasant TX, we are going to be in network with your insurance company (Delta Dental, Cigna, Blue Cross Blue Shield, Humana, and many more) and you can come to us for orthodontic treatment, so you receive those in network benefits.
If you have any additional questions about Mack and Hansen Orthodontics or want to discover how Dr. Spencer Mack and Dr. Andrew Hansen can help you gain straighter teeth and a healthier smile with braces or Invisalign please contact us today! You can also visit www.etxortho.com to learn more about our affordable braces and invisalign clear aligners. We're conveniently located in Longview, TX right by Longview Regional Hospital and are just a quick drive from Marshall, Carthage, Henderson, Mount Pleasant, and Gilmer.